---
---
Reflective Nylon Dog Leash
This 3M Reflective padded dog leash is extremely secure and comfortable to hold. Similar to KONG (R) leashes without the higher price. stronger stitching, a stronger hook and matching harness/collars.  Also, our prices are designed around each size so you don't pay more than you need for smaller sizes and smaller dogs.  We design our pricing to be fair based on actual manufacturing costs not one price across all sizes. So ... we don't overcharge you.

From the moment you feel it you will notice the strongly reinforced stitching, thick padded mesh and strength to keep your furry family member safe at all times.  


Available in various widths (which translates to strength)..

Widths ...
 
Extra Small - 0.4 inches (1cm)
Small - 0.6 inches (1.5cm)
Medium - 0.8 inches (2.0cm)
Large - 1.0 inch (2.5cm)
The length of all leashes in 78 inches (200cm).

Features:
 
Nylon webbing with 3M reflective material ensures great visibility and safety at night while walking your pet
The collar/harness hook is made from a lightweight zinc-alloy material making this leash very durable with a large load capacity and high tensile strength for larger dogs
Wash label with size information can be written on with owner contact information for lost dogs.
Wide soft mesh padding and ergonomic design make this dog leash extremely comfortable for both you and your dog,
Does not cause wear on the dog's fur or skin.
Perfect matching leash for the dog harness or collar found here on Monkeeface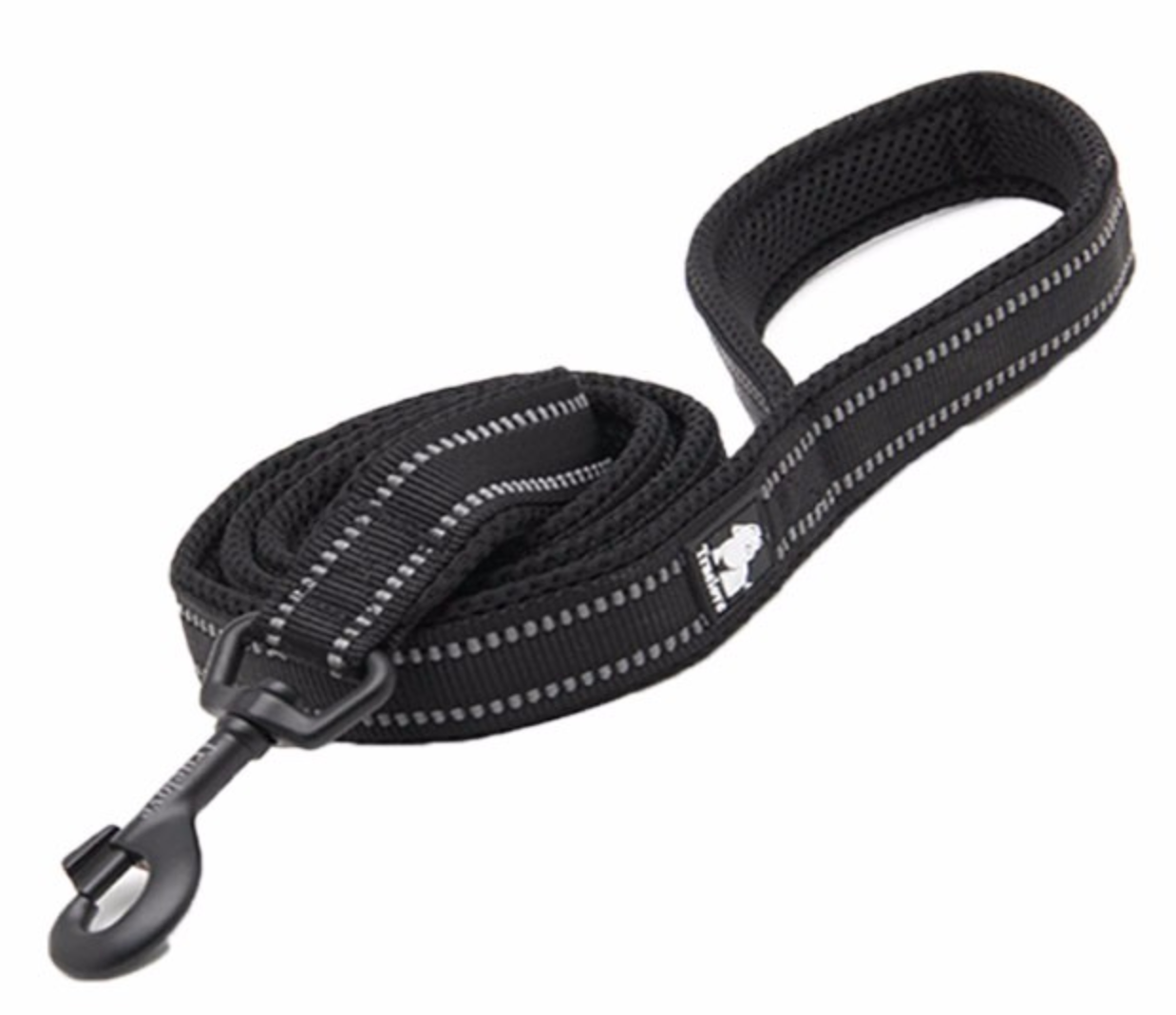 ---