---
---
Triple Barrel Hair Curling Ceramic Iron
Professional hair care, triple barrel, anti-scalding curling iron made of high end ceramic to ensure proper hair care.  Available in 5 different barrel sizes for your specific hair and curl size needs.  The ceramic barrels heat up from 80 degrees to 210 degrees in 60 seconds for immediate curling.  The built in LED screen shows the temperature between 80-210. 
How to Use:
The hair should be completely dry and combed thoroughly and divide your hair into strands with a comb before use.
After plugging into the power, push the switch into the gear you need, heat for about 1 minute.
Take a strand about 2-inch wide, press the curler together over the strand of hair for a few seconds.
Slowly move away from the roots to the ends, do exactly the same with the next strand of hairs.
You may need to separate strands in thick hair with hair clips.
After using, cool it down for at least 15 minutes and then store it away.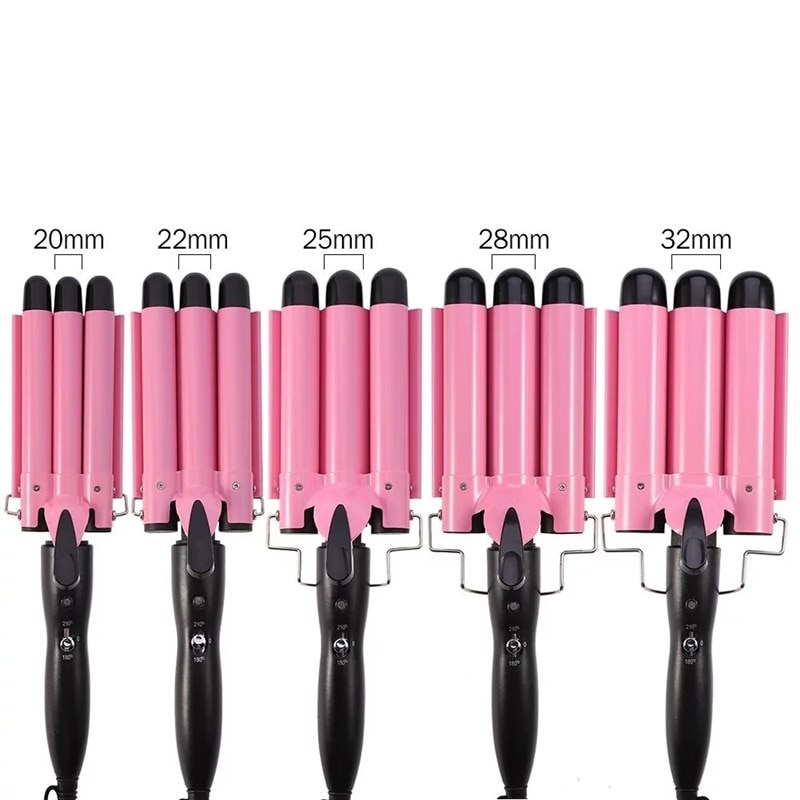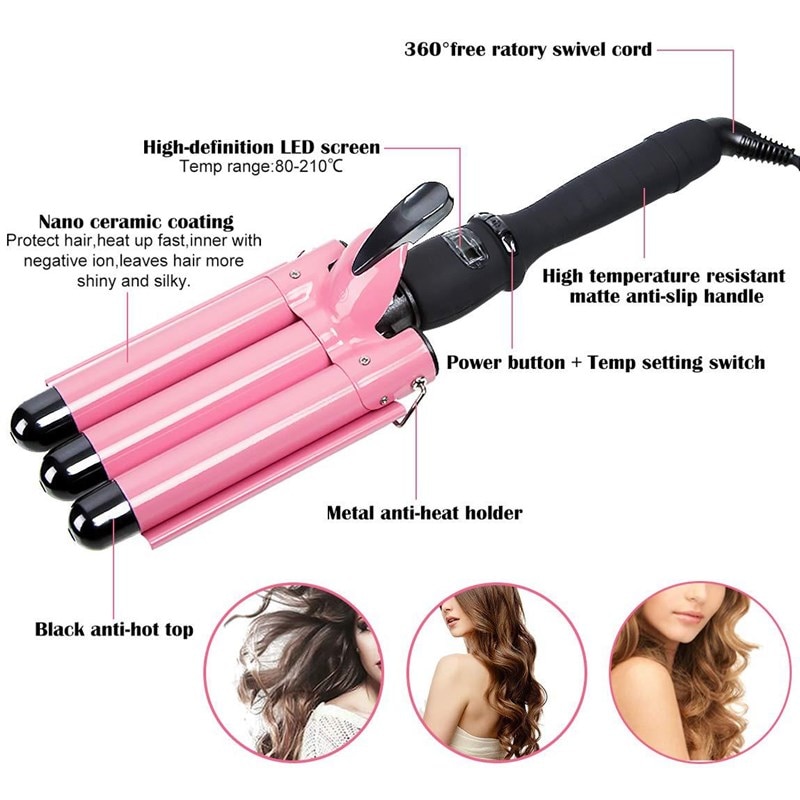 ---